Things volunteers need to know before attending the blood donation
18/06/2020 11:14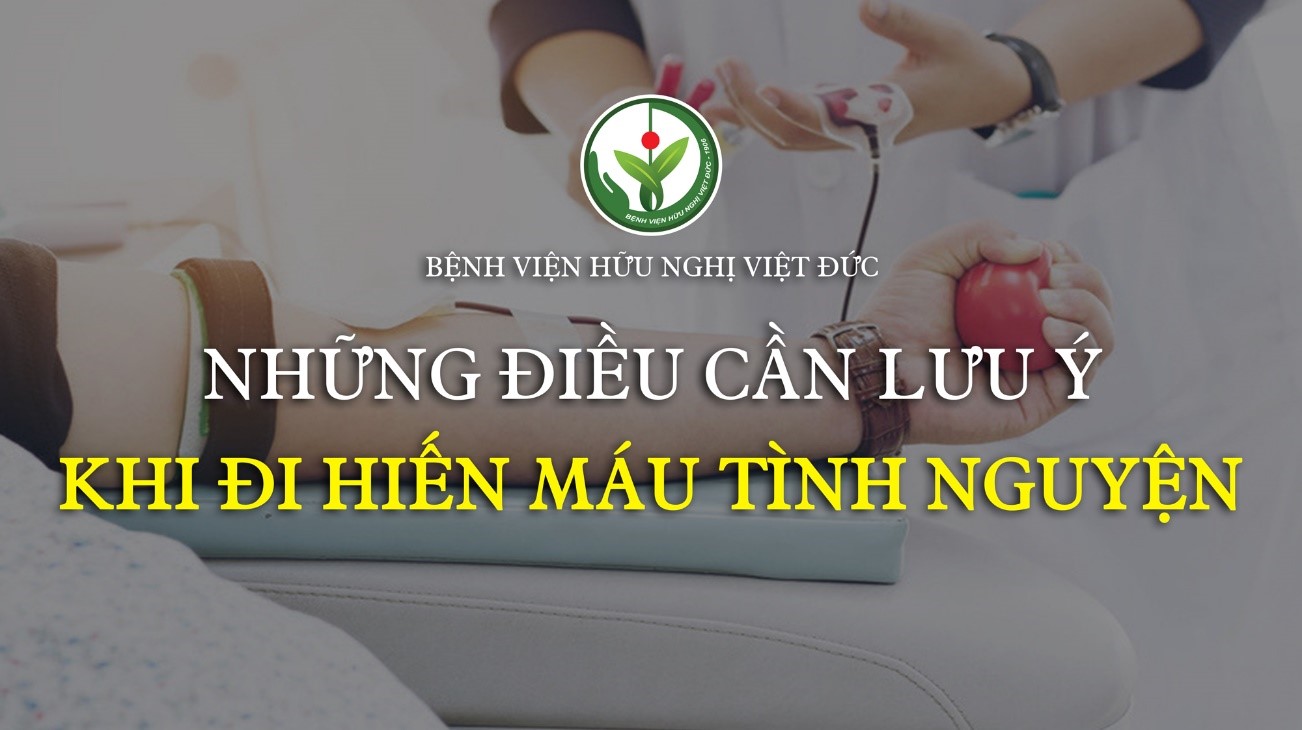 Blood is a special valuable medicine, only given by the healthy donors, from love and responsibility to community of each person. That's why, donated blood becomes even more necessary for the patient, especially in emergency.
Everyone wants to be healthy. Unfortunately when somebody has a disease in. Donate your blood to share with an unlucky person is also for an our own future. Before a blood donation, please note some following points:   
For those who are healthy and qualified for blood donation, please take an appropriate diet and leisure time before the day of donation. About a week in advance, all potential donors need to have a good diet, don't skip a meal, don't use alcohol drinks, keep a relax and no stress, don't sleep late and ensure to have a good and enough sleep. 

An evening before the donation's day: Don't eat too late, don't drink alcohol and other drugs; Shouldn't eat high-sugar, fat foods and sleep enough 7-8 hours/night.
A morning of blood donation : Eat lightly before leaving, less fat or sweet; prepare ID card and other personal identifications.
During blood donation: Take a rest before completing registrations. Relax to avoid stress, listen to the music to control anxiety or talk with other people to know about their experience and sharing. During the time of taking blood, if you feel any symptom such as: dizziness, nausea, sweating, sharp pain at the injection site, please inform to health staff immediately. Right after taking blood: Only stand up and leave in case the health staff agreed. If any symptom of dizziness or nausea happens, the donor should stay on site, and drink a warm water with a little sugar or a ginger tea, lightly press a cotton pad at the injection site and wait until blood stop bleeding then remove it, don't leave it too will cause bleeding. If bleeding occurs, immediately press tight at site, get another dry cotton pad to replace, never use wet cotton. Only need to lightly keep and press straight the cotton pad, don't push a ball cotton easily to bruise around the site. If bruising appears, do not worry, apply a small ice pack on. It will fade after two days, then apply a warm compresses to the site. After about 1 week the bruises will be disappeared.After taking blood: You need a good diet and relax to recover gradually, don't play a sport required a strong intensity and other heavy activities such as: football, running, trekking… Eat well and increase your intake of foods that are good for blood such as: beef, liver, egg, milk, avocado, mangosteens, carrot, tomato… If necessary, you can take the products containing iron and folic acid, vitamin B12, that are very good for hematopoietic process. If taking appropriate diet and relax, you can donate blood after 3-4 months.
People directly participate in blood donation at the permanent site of Blood Transfusion Center at the address: Room 132, 1 floor, C2 building, Viet Duc University Hospital.
Time: from 7:30 to 16:00 all week days.
Or contact our Customer Service hotline 19001902 for advice and instruction in details.