Department of Urology
Department of Urology
Introduce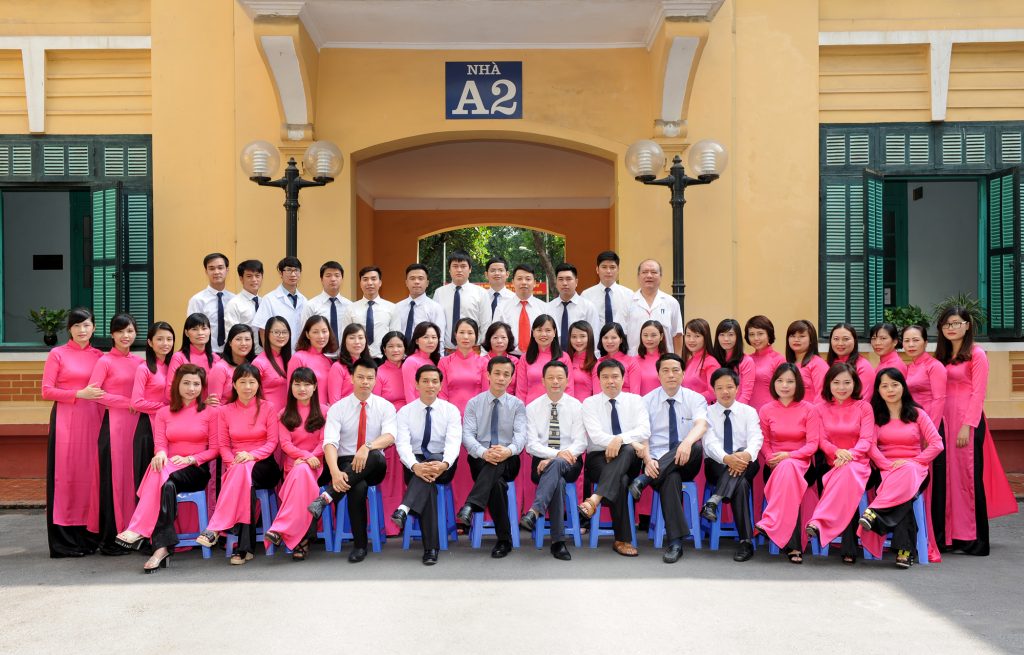 Name of department: Department of Urology Surgery
Contact:
Address: 4 th & 5 th floor - B1 building
Clinic: No. 248C – C2 building
On-demand clinic: No. 6 – 2 nd floor - C4 building
Tel: 04.38253531 (ext - 520/ 525)
Development history:
Urology Surgery Department - was established in 1954 by Prof. Tran Van Sang, MD, as Head of department. Department is the place of treatment and surgery for urinary system diseases, including diseases: Urinary tract cancer, urinary system defects, urolithiasis, urinary tract injuries and infertility in male.
Department is the main factor involved in preparation, surgery, and treatment of kidney transplant patients. Department is the first place in country to implement laparoscopic techniques for benign prostatic hyperplasia and bladder tumors. Department is growing and developing since its foundation. New techniques, high technology applied in the world are always learned and deployed by doctors in science. Department is always a reliable and pioneering spearhead in Urology Surgery in the North. Now department has carried out almost all specialized urology techniques such as laparoscopic surgery, percutaneous nephrolithotomy, bladder resection, bladder shaping, complete prostatectomy, prostatectomy laser endoscopy, kidney transplant... Treatment of urinary incontinence, vaginal bladder prolapse in women...
Department is also a prestige and quality training facility: collaboration with Hanoi Medical University, Military Medical University to train PhD, Master, 1st and 2nd specialized doctor about Urology for many medical facilities: participate in training medical students from Hanoi Medical University, Vietnam National University, National Hospital of Traditional Medicine … In recent years, Department of Urology always collaborates with Training and Direction of Healthcare Activities to organize continuous training course for doctors, nurses specialized in Urology in specific and Surgical in general in order to improve health services quality at grassroots level.
Department performed many topics of ministerial and hospital level, collaborate with other Departments perform many topics of State, city, and ministerial level. Department is one of the units held a significant role in The Vietnam Urology & Nephrology Association (VUNA), VUNA – North, always join and organize specialty Conference annually.
Department is continuously trying to maintain and take use of relationships with foreign hospitals such as Taiwan, China, South Korea, Australia, Japan …and expand relationships with European, American countries. Department constantly send doctors to study and improve professional qualifications, experience and searching, researching the application of new techniques.
In recent years, the number of patients is gradually increasing, for average of 9000 patients/year. Meanwhile, surgical cases are accumulated 5000 cases/year. Department consistently increases the productivity, improve the quality of examination and nursing activities. Not only performed classic specialized urological surgeries, but Department is also nonstop developing, update with new knowledge and techniques.
Missions:
4.1. Training activities:
Many generations of students have been studying and trained at Department. Doctors in the Department participate in training courses on Urology endoscopy and basic Urology surgery organized by hospital. Join distance training programs, transfer techniques as required by each unit, facility.
4.2. Scientific research activities 
Always pay attention and promote scientific research to improve medical examination and treatment activities. Doctors actively write articles and reports at hospital scientific reports, National Urology conferences as well as international Urology conferences.
4.3. Directing activities
The department regularly sends doctors for short-term direction to transfer technology at lower-level hospitals and satellite hospitals according to the assignment of hospital.
Personnel:
5.1 Incumbent leaders:
      Head of department: Ass. Prof. Do Truong Thanh, MD, PhD 
      Deputy Head of department: Ass. Prof. Hoang Long, MD, PhD 
                                                     Mr. Do Ngoc Son, MD, PhD 
      Head nurse: Mrs. Nguyen Thi Thuy Huyen
5.3 Number of employees:
      - Doctors: 12, including: 02 Ass. Prof, 01 PhD, 09 Masters and resident doctors
      - Nurses: 48, including: 06 Bachelor, 17 College, 25 Intermediate
      - Other employees: 05; Accountant: 01 Bachelor; Office workers: 01 Bachelor; Caregivers: 03 basic