Digestive surgery Department
Digestive surgery Department
INTRODUCE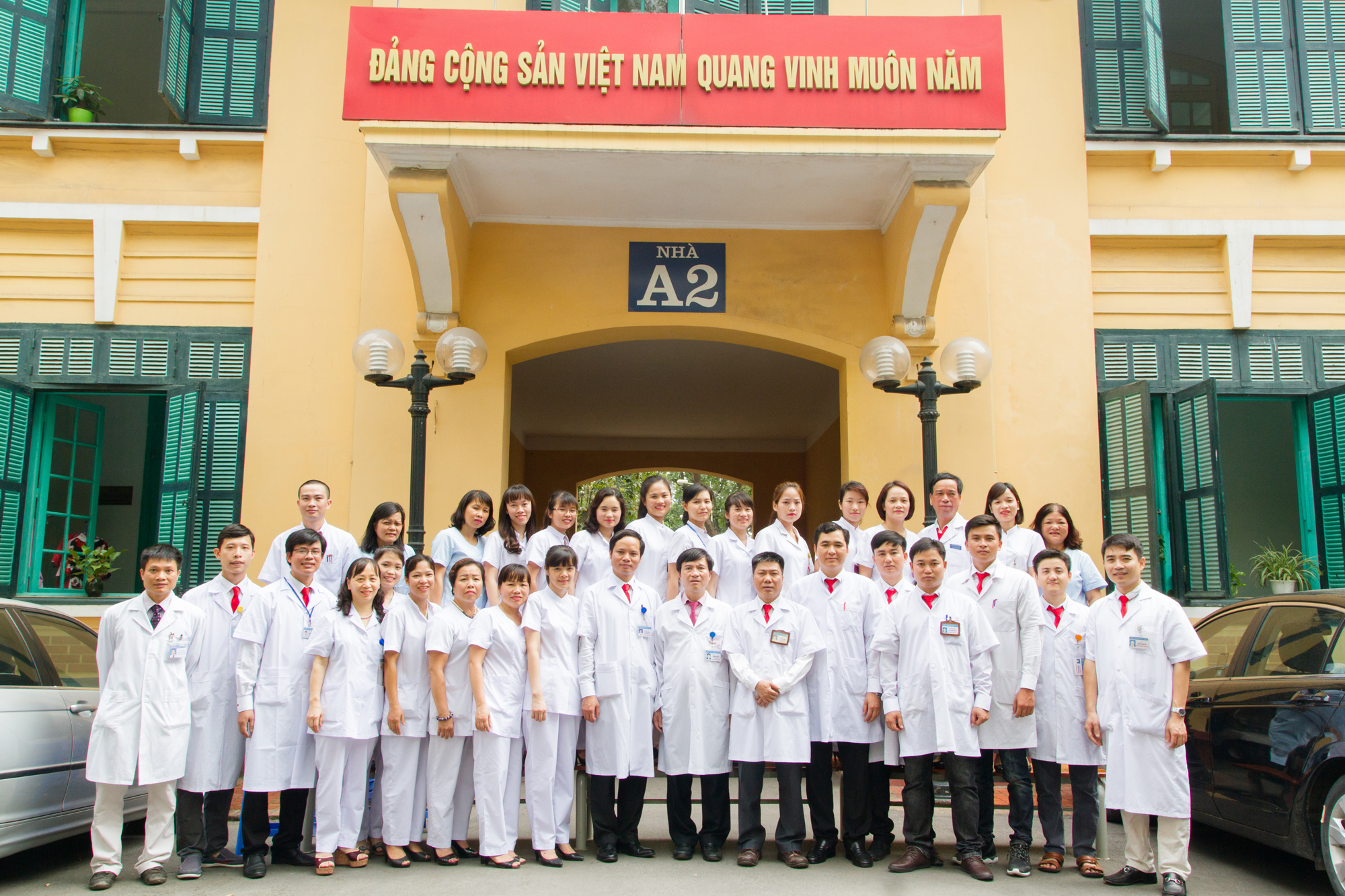 Name of department: Digestive surgery Department
Contact:
Address: 7th floor - D building
Clinic: No. 252 – 2nd floor – C2 building
Tel: (024)38.253.531 (ext - 248, 235)
Development history
     Digestive Surgery Department was established in 1954 under the name of Department 34. At the present, namely is Digestive Surgery Department – Viet Duc University Hospital.
Digestive Surgery Department has actively contributed to the treatment of patients with gastrointestinal disease, severe trauma patients due to war and accident, … Developing focal, advance and most complicated surgeries in digestive field. Performed many medical research valuable projects, contributed to the development of Viet Nam medicine. This is also one of prestige training facility for students, specialty doctors, researchers both in and out of country.
With the tradition and longevity in department's development history, Digestive Surgery Department is always a trusted place for patients, colleagues and people.
Missions: 
     Department has 7 missions, duties as following:
   - Examination and treatment: Surgical treatment of gastrointestinal diseases.
      - Scientific research
      - Training for undergraduate and postgraduate
      - Health care direction according to specialty.
      - International cooperation.
      - Economic management.
      - Preventive medicine.
Personnel organization:
5.1 Incumbent leaders:
Head of department: Ass. Prof. Nguyen Xuan Hung, MD, PhD
Deputy Head of department: Mr. Do Mai Lam, MD, PhD
                                  Ass. Prof. Pham Hoang Ha, MD, PhD
Head nurse: Mr. Tran Van Nhuong, MA
5.2 Predecessor leaders:
      Ass. Prof. Nguyen Van Van, MD, PhD (1954 - 1995)
      Prof. Do Duc Van, MD, PhD (1996 - 2003)
      2nd degree specialized doctor Nguyen Anh Tuan, MD (2004 - 2007)   
Ass. Prof. Pham Duc Huan, MD, PhD (2007 - 2019)
5.3 Number of employees: 39 staff, including
      - Professor: 1
      - Associate Professor: 3
      - PhD: 3
      - Master: 4
      - Master specialized in Nutrition: 1
      - Nurse: 29
      - Caregivers: 3
      - IT staff: 1
Achievements:
     Develop leading spearhead surgeries such as liver, pancreas, esophagus, and stomach, colorectal and laparoscopic surgery. In here, Professor Ton That Tung researched and implemented the famous worldwide method Hepatectomy named after Professor.