ER and Clinics
INTRODUCE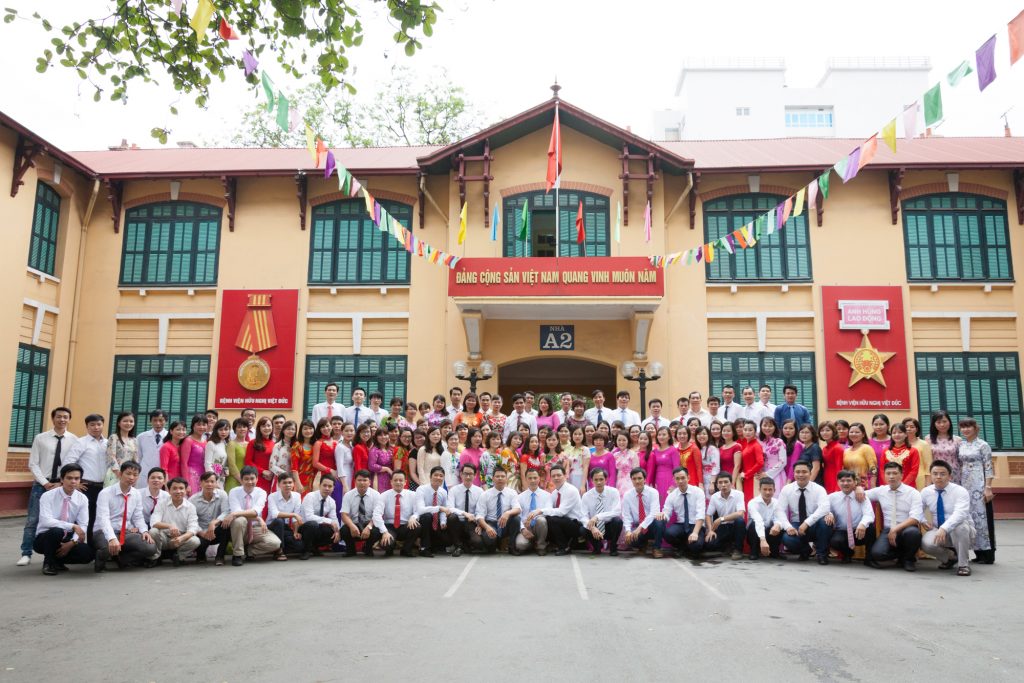 Name of department: Emergency Room and Clinics
Contact:
Address: 16 Phu Doan - VDUH
Tel: (024)38.253.531 (ext - 278, 300)
Development history:
From the very first days of establishment, Emergency Room and Clinics is one of the key clinical departments of Viet Duc University Hospital. Each year, department takes in more than 140.000 cases of specialty examination and over 50.000 emergency cases with above 70% of accident.
Missions:
-           Surgical emergency: Department has ability to handle all of the surgical emergency situations 24/7, such as:
Trauma emergency: Thoracic trauma, Heart trauma, Head trauma, Abdominal trauma, Bone fracture, Wounds ….
Surgery pathological emergency: digestive bleeding, perforation of hollow organs, gallbladder infection, digestive tumor, strangulated inguinal hernia, intussusception, ruptured liver tumor, aortic aneurysm, stroke …
-           Organize specialty examination.
-           Organize on-demand examination.
-           Organize medical check-up.
-           Anesthesia for out-patient and day care, on-demand treatment.
-           Scientific research in surgical emergency aspect.
-           Training on surgical emergencies.
-           Direction on surgical emergency.
-           Perform outpatient emergency when requested.
-           Inform, educational consulting, public social media about Surgical emergency
-           International cooperation in Surgical emergency aspect.
-           Economic management, medical management, Hospital quality management
Strength:
Personnel:
Doctors of departments have post-graduated specialty level
Most of nurses were trained in a professional emergency environment, high level of specialty.
Additionally, department has Special Resuscitation Room with ventilators to match the requirement of severe patients, reduce the overload situation for Intensive Resuscitation Department.
Moreover, department has 02 tables for minor surgeries with a team of surgical specialty doctors that can handle many intermediate and complicated minor surgeries cases like chest tubes, bladder drainage, complex wounds ….
There are 03 operation tables which can handle surgery cases from different specialties like digestive, orthopedic trauma or thoracic surgery
Besides, department has a team of transportation staff, actively pick up emergency patients during the transportation period to perform sub-clinical examinations or to another departments in hospital.
Facility - equipment:
Fully equipped with modern machines, emergency like: defibrillator, ventilators, monitor devices, automatic infusion pump, electric syringe pump, specialized resuscitation stretcher bed to take care and monitor patients 24/7.
Department has 02 electric transport vehicles, 50 trauma stretchers and 15 strollers to meet the need of patient transportation in all situations.
Development orientation:
In order to be the most efficient in examination activity as well as in patient emergency, meet all the requirements about specialty, quick in handle emergency situations and the most correction, the collective of department staff are constantly enhance specialty knowledge, communication skill that satisfy patients. Department is continuously working to remain as one of the strongest clinic departments of Viet Duc University Hospital, a trustworthy place that patients can put all of their faith when coming for medical examination and for emergency