An Iraqi – English teacher wishes to donate his organs in Vietnam after his death
09/04/2020 14:34
On March 20th, 2020, an Iraqi patient – S. S. (36 years old) was admitted to Viet Duc University Hospital (VDUH) with a cervical injury.
His friend said, when Mr. S.S. was playing sport, unfortunately he fell down on the ground and injured. After the first aid at provincial hospital, he was transferred to VDUH.
Here, he was immediately consulted by VDUH's doctors. At the resuscitation of Emergency Department, his friend shared the patient had initial idea about giving his organs and tissues after his death.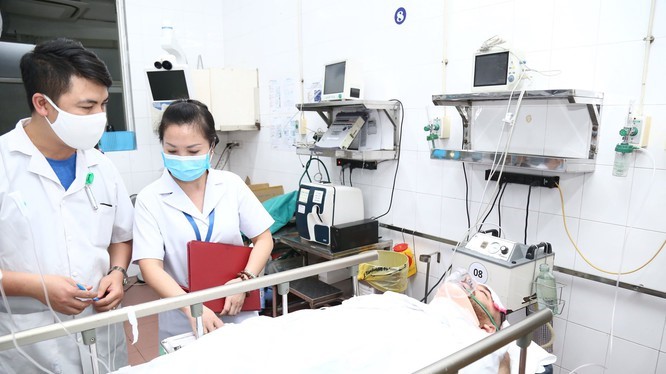 Mr.S.S's friend, who is taking care of him at hospital, said: Mr. S.S works at Global Education Limited Company in Vietnam as an English teacher. As a Muslim, he has a good faith in sharing and devoting for society. When he was cared in hospitals, he said that he is willing to donate his organ and tissues in Vietnam after his death.
The affection from Mr.S.S – a foreign teacher who lives and works in Vietnam is highly appreciated. Hopefully that a message of giving organs and tissues "giving is remaining forever" will be strongly spreading in Vietnam and over the world and it helps revive many patients awaiting for transplantation.
Ass. Prof. Nguyen Quang Nghia – Director of Transplantation Center, VDUH said: The need for organ transplantation is huge. Currently waiting number for organ transplantation at VDUH is up to hundred. Most of them are waiting such a long time for organ transplant, and unfortunately some cannot wait for it due to very ill.
Everyday, at VDUH, there are about 5-10 brain deaths but almost no case agreed from families to donate the organs.
If you want to know about donation of organs and tissues after death to help revive and bring hope to other people but don't know where to start, please kindly contact to Organ Transplantation Center's (VDUH) for further advices at the contact number: 0243.825.3531, extension 414 (482).  
                                                                             Social Work Deparment