Coopetation on payment guarantee – a high treatment quality to the patients
01/07/2020 08:54
This morning, on June 3rd, Viet Duc University Hospital (VDUH) has signed a cooperation on payment guarantee with 3 insurance companies: Petro Vietnam Insurance (PVI), VietinBank Insurance (VBI), BIDV Insurance Corporation (BIC).  
As a leading among the public hospitals in a payment guarantee cooperation, up to know VDUH cooperated with 4 companies in this field.
At the cooperation singing ceremony, Prof. Tran Binh Giang – VDUH's Director said, VDUH is a leading medical center for consultation, treatment, training, scientific research with many well-known professors, such as Prof. Ho Dac Di, Prof. Hoang Dinh Cau, Prof. Ton That Tung… With a high professional physician team, and the modern equipment, VDUH performs annually over 72,000 operations, most of them are serious or complicated cases.
Constantly improving the service quality for the patients, VDUH has implemented several services in cooperation with many privilege insurance companies in order to reduce the burden for patients and ensure their diverse rights based on their demands and capacity: guarantee for inpatient/outpatient service because of illness, disease, accident, life, private accident with high responsible level up to billions/year.
According to Prof. Giang, this payment guarantee service brings some benefits to the patient. "In the modern life, disease becomes more complicated, thus the treatment is also costly. That's why, the direct payment of the patient is a big problem, especially when a health insurance does not cover all expenses for such serious case or long treatment.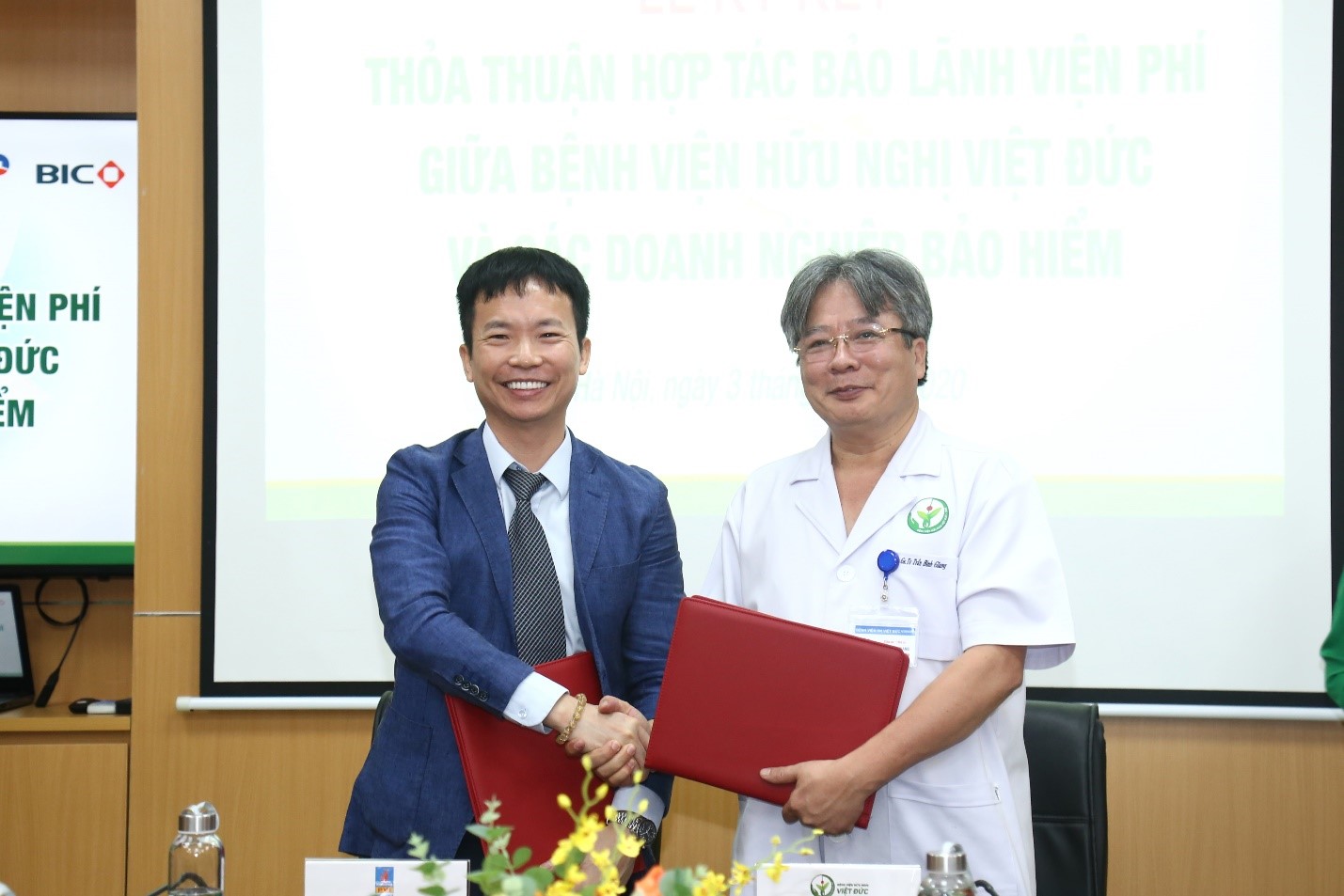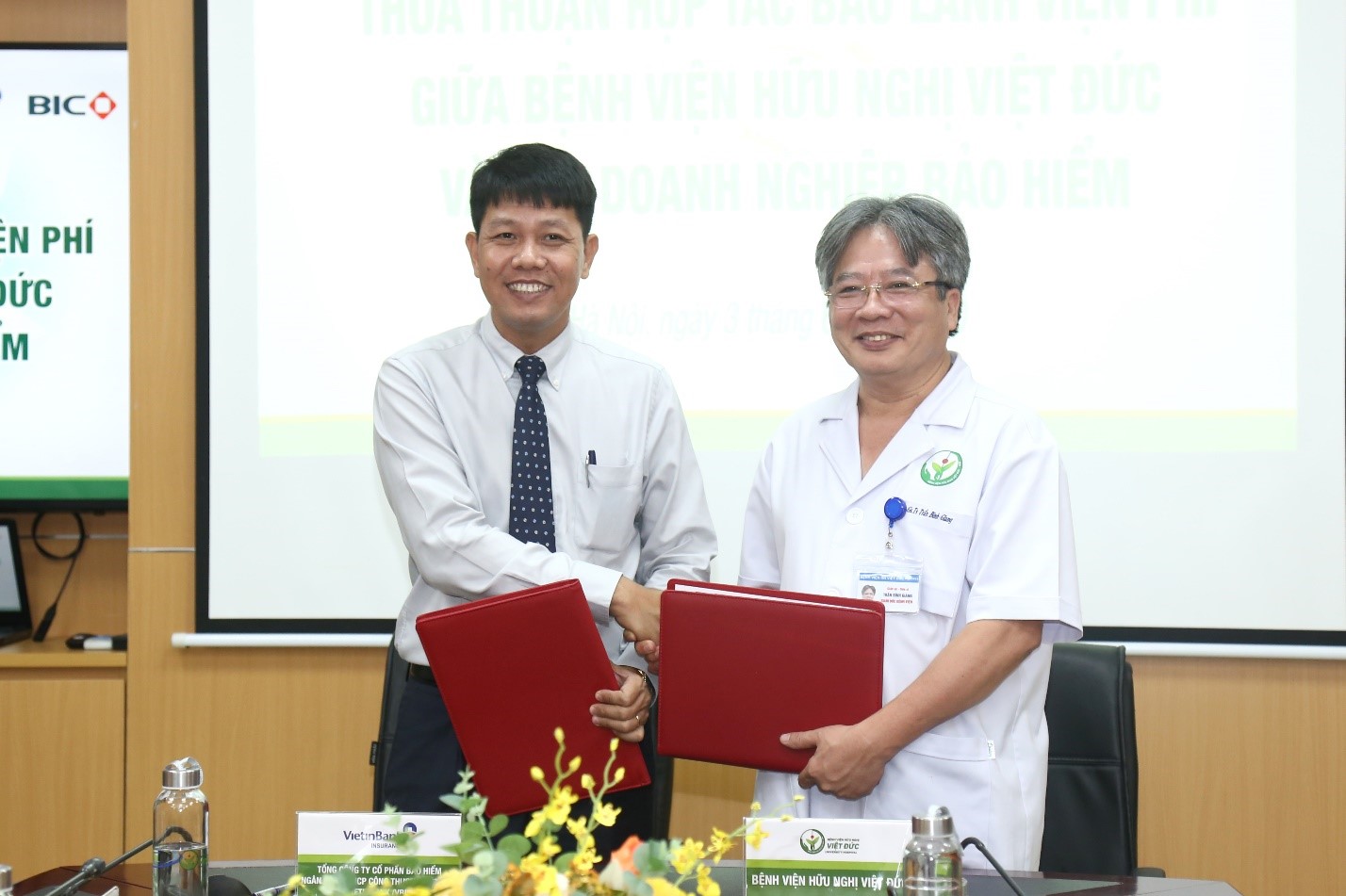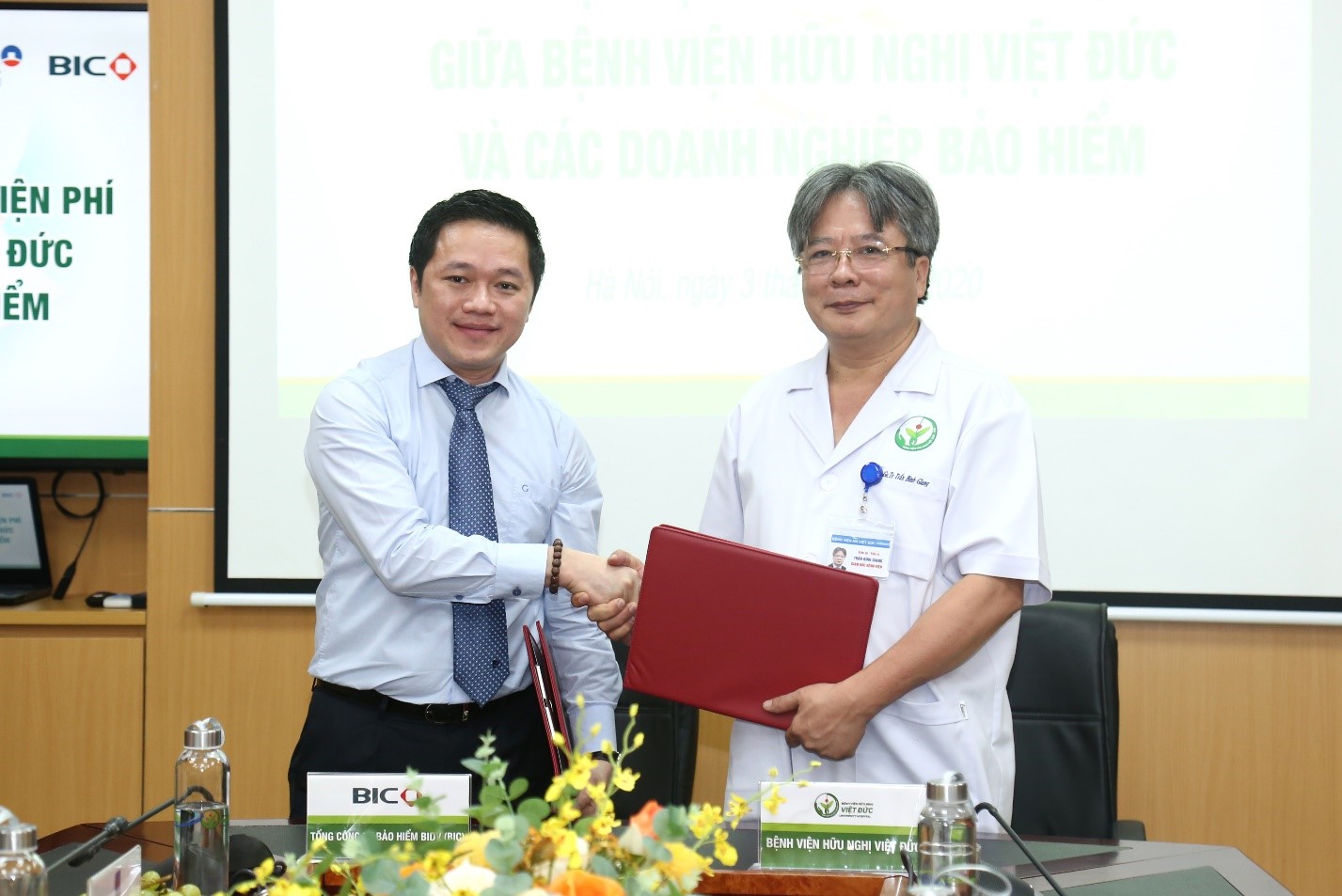 "The company that guarantee the payment will help patients to manage better, thus the Hospital can perform more complicated, modern treatment techniques to bring a higher chance for life to the patients. When no have worry about the hospital fees and other services, the patients will be assured of treatment and physicians also assured cure. Guarantee company will be responsible for all the payment, thus financial burden will be separated from the treatment process, relationship between doctors and patients will be more humanitarian" – Prof. Giang reaffirmed.
According to Prof. Giang, this cooperation contributes to the implementation of the Ministry of Health's orientation " reverse backwards", preventing the situation that patients are transferred to abroad by the insurance companies with high costs, while if the patients are admitted to VDUH, they will be provided the high quality of services with reasonable costs. From this results, the foreigners who live and work in Vietnam, as well as who temporarily visit Vietnam as tourists will be assured when admitted to the hospital for the treatment.
Implementation of payment guarantee insurance at VDUH will bring to patients the right to choose the leading medical and health care services in Vietnam. VDUH will set up the guarantee acceptant process with short and fast, convenient payment in order to not only reduce the waiting time but also improve the information security and documents missing.
 Representative of the guarantee companies said that when implementing guarantee insurance service at VDUH, the patients will be supported to pay all actual expenses, depends on their chosen program, including examinations, high quality treatment expense, medications in MOH's regulation as well as outside of the social insurance reimbursement.
At the signing ceremony, all insurance companies said they are willing to send the patient with high insurance package (5 billion VND) to visit VDUH for consultation and treatment when VDUH has a cooperation with other abroad hospitals.