Health check at Viet Duc University Hospital: A chance to be screening health by a leading professional team.
08/06/2020 08:04
Viet Duc University Hospital (VDUH) is a tertiary outstanding surgical hospital. VDUH started to open a regular health check service since November 4th, 2018 for many important agencies such as: Voice of Vietnam (VOV), People News, VTC – Multimedia Corporation, Vietnam Certification Center (Quacert), BIDV Insurance Company (BIC), Vietnam Maritime Commercial Joint Stock Bank (MSB), People's Police Academy, People's Security Academy, National Hospital of Odonto-Stomatology (NHOS)… Some agencies became the long-term partnerships of VDUH and introduced this service to the  new partners.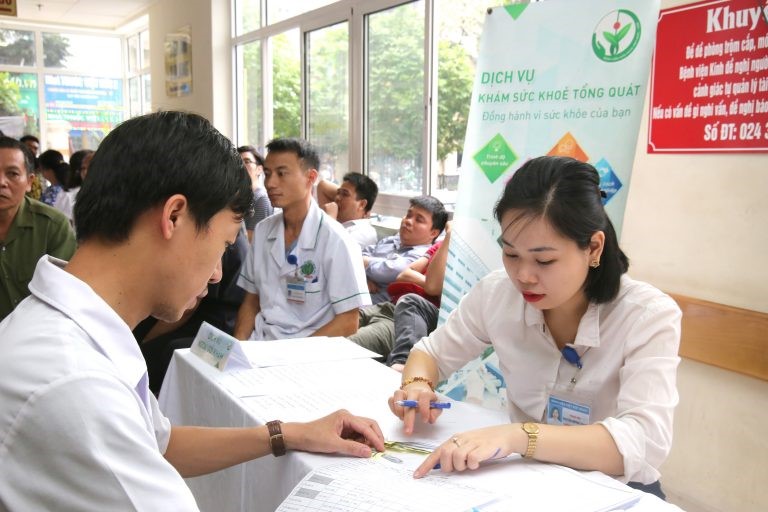 VDUH's service on health screening for companies/enterprises brings the best services for clients with the criteria: Quality – Professional – Conscientious  – Thoughtful by the leading professional and experienced team.
Besides that, the customers are provided the good medical service by modern medical equipment: LOGIQ F6 ultrasound system, MRI 1.5 TESLA, GE OPTIMA 660 CT scanner, Olympus CV-240 endoscope, GE Discovery LS 4 Slice Pet/CT Scanner… as well as a convenient consultation procedure from reception to clinics, examination, imaging diagnosis and functional test:
 – Urinary and blood samples were collected at the office of companies in 03-07 days prior the clinic consultation.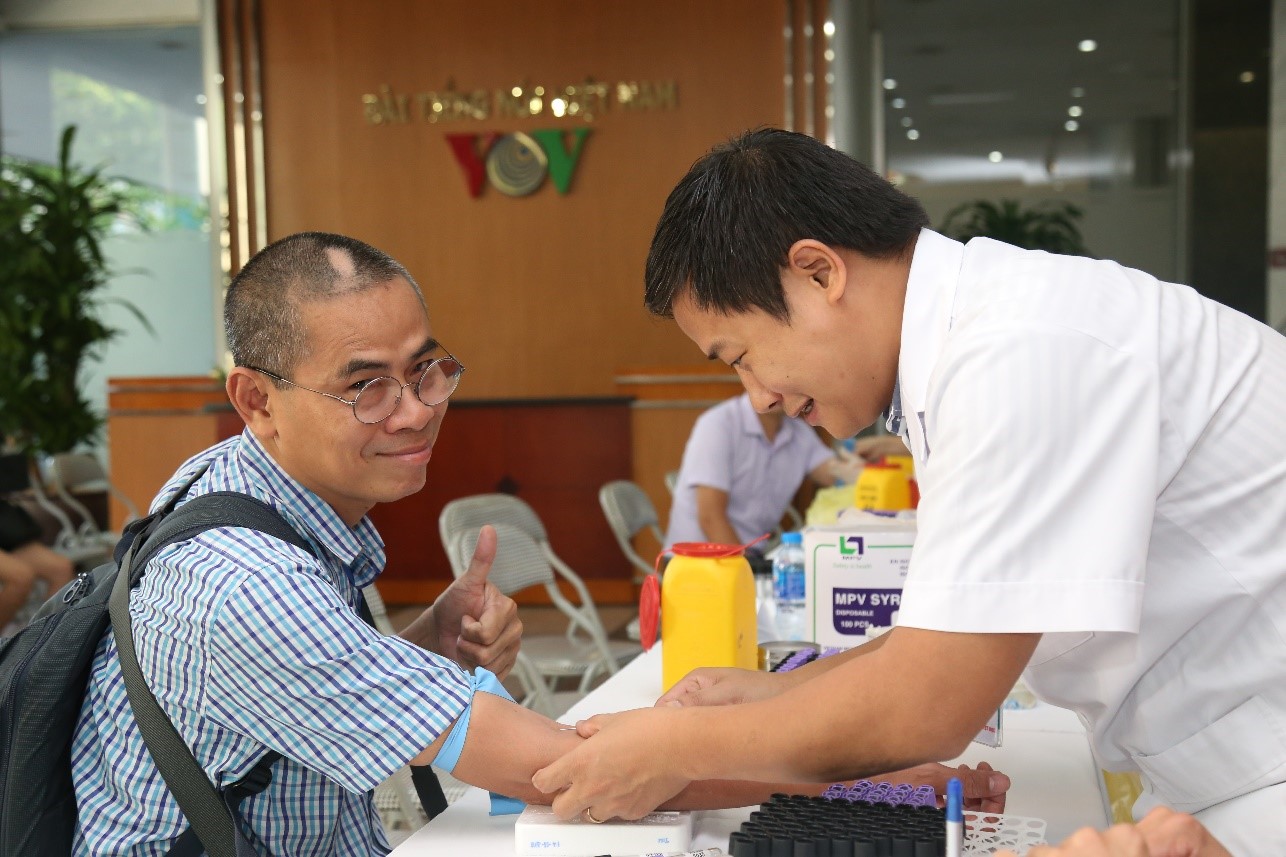 – Specialty consultation (according to the company's registered package): Usually conducted on weekend (Saturday and Sunday), priority to arrange a separated   consultation for each company. An appropriate, closed and separated procedure helps customers do not wait for a long time and sets at consultation-on-demand area at C building with a newly synchronized infrastructure and equipment.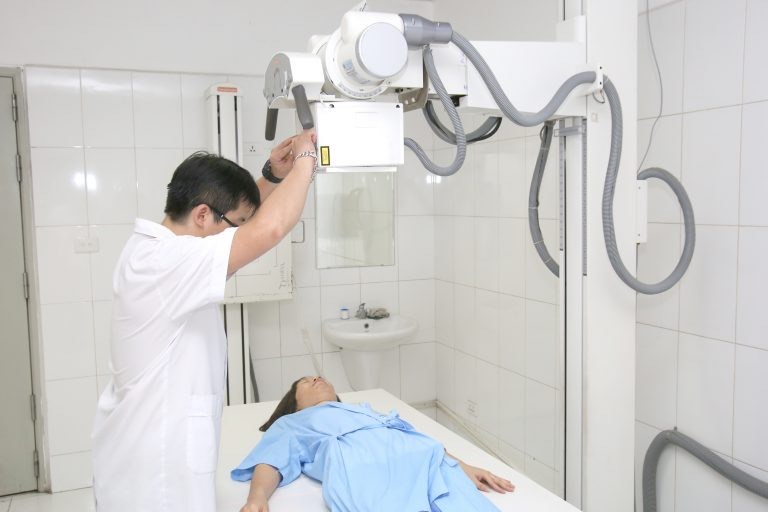 – After collecting examination results and going through all specialties, customers are consulted and recommended by qualified doctors, help them to understand well their health condition for best further care and proposed treatment solutions.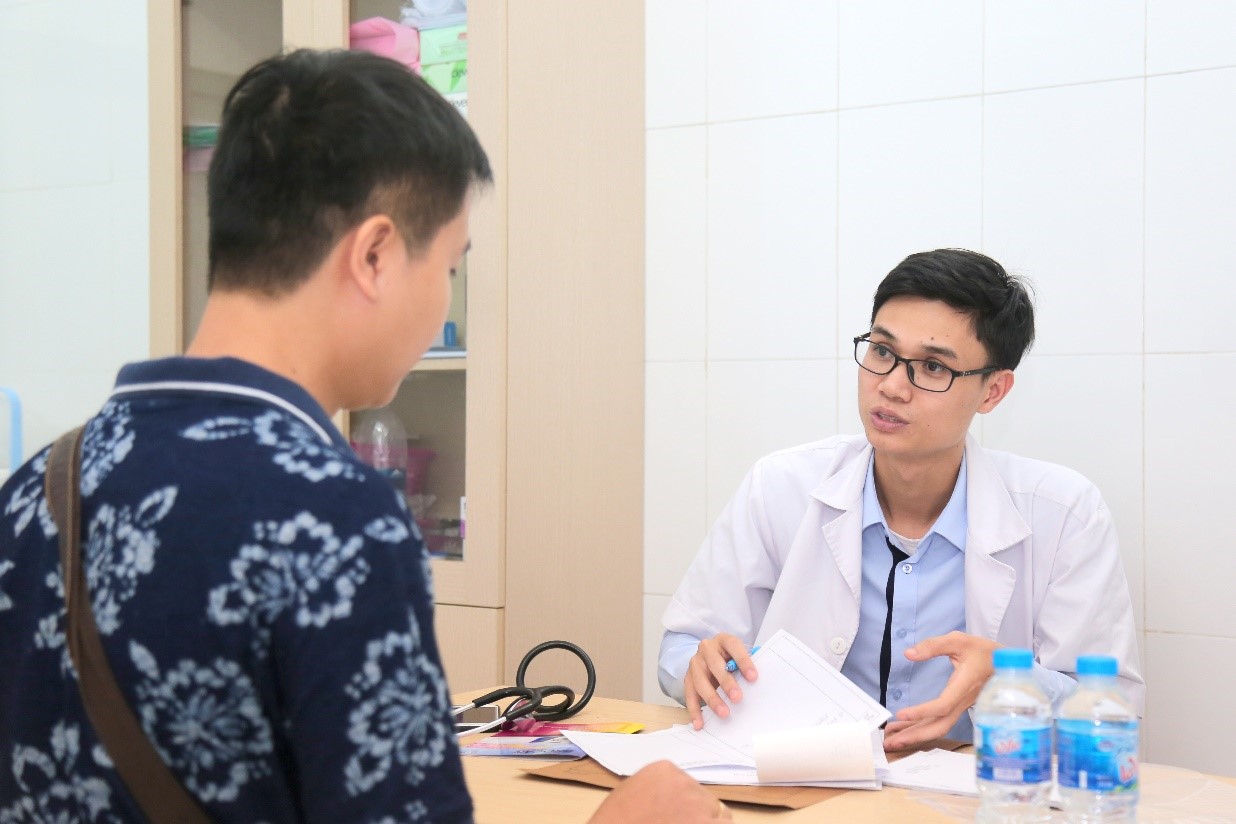 – Additionally VDUH will organize consultation for those who cannot attend on the planned consultation due to their work (maximum about 10-15 customers, 1 session on Thursday or Friday).
 – Company's leaders will be provided the special medical check and thoughtful support from VDUH staff.
With intensive specialty – modern equipment – thoughtful care – professional style, VDUH's health check service desires to fulfill the customer's satisfaction.
If you have any further question on this service, please contact Hotline: 19001902.