Promoting international exchange after the COVID-19 pandemic
14/07/2020 07:20
The COVID-19 pandemic is a really great challenge for continuing the distance cooperation, especially the international partners. In such situation, Vietnam is drawing great international attention when having good controlled the COVID-19 epidemic so far. Vietnam has mobilized the entire political system, declared " control epidemic like fighting against the enemy" in implementing an effective mass media campaign and a large-scale isolation measures. With over 300 cases of COVID-19 and no death at the present time, Vietnam is considered a good example for control of Covid-19.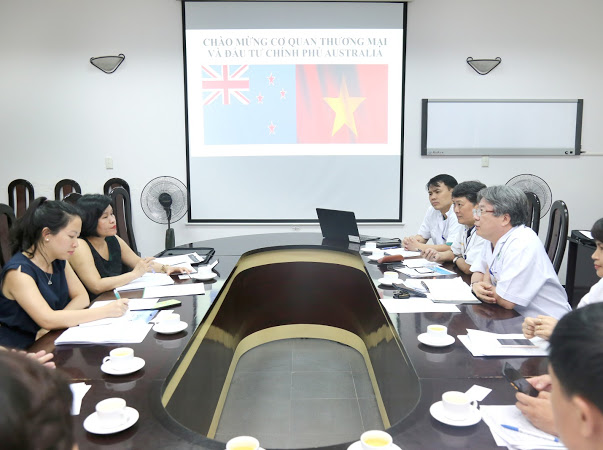 The international cooperation in health is one of the eight missions of the hospital so the hospital plans to re-start the cooperation with international partners, aims to enhance updating and sharing information in examination and treatment of patients during this special time. As proposed from the Australian Embassy​​, on July 8, 2020, the meeting between Viet Duc University Hospital and the Australian Embassy, representative Ms. Le Thi Thu Hien – Director of Education and Ms. Tran Phuong Nhung – Health Director of the Australian Government Trade and Investment Department of the Australian Embassy was held. During the meeting, the two parties explored some aspects such as elderly care, hospital management, leader training, image diagnosis, laboratory, nursing, telemedicine, pre-hospital care, smart hospital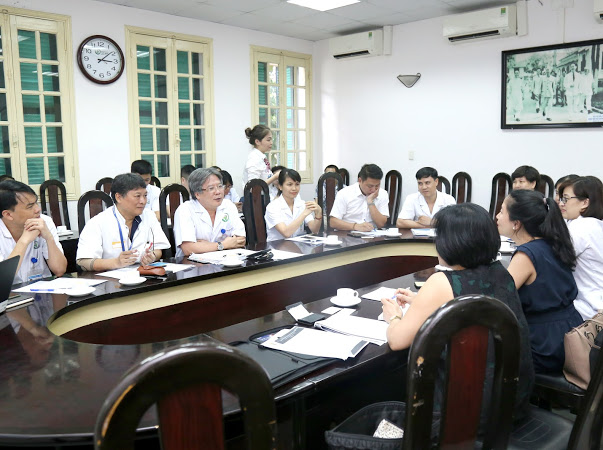 Australia's health system is ranked the best in the world as friendly healthcare environment and professional medical staff, advanced techniques applied, helping achievement a long expectancy life. During the meeting, the representatives of Embassy of Australia said that Vietnam is always an important partner, especially in the health field. Queensland with prestigious universities such as QUT (Queensland University Technology) can provide Vietnam with short-term courses to develop certified clinical skills as well as long-term training courses from college degrees to university degrees, advanced university degrees, and post-graduate like masters and doctoral degrees. The two parties have discussed  on interested issues and further cooperation.
At the end of the meeting, Prof. Tran Binh Giang, Director, on behalf of VietDuc hospital shared "I have a very good impression of Australia and looking forward to cooperating with Australia in the near future, because I have been to Australia for training since 2002, that is a large country, I have met friendly and nice people … ". Telemedicine is a strength of Australia, as well as AI, hospital management with information technology recently which the hospital wish to cooperate soon in the coming time because Viet Duc University Hospital is now implementing the Telemedicine Project funded by The Federal government of Germany, we do hope this cooperation could contribute to the overall system of hospital management by information technology.