The ceremony of setting up the SIGN for the Viet Duc – Kitahara high-quality rehabilitation room and signing a high-quality cooperation agreement on rehabilitation at Viet Duc University Hospital
20/06/2019 09:46
After the efforts of both Kitahara Group and Viet Duc University Hospital, over the past years, many patients with traumatic brain injury cared by experts from Japan of Kitahara Hospital with high quality rehabilitation have achieved good results after the treatment.
Within the framework of cooperation under the MOU signed in October 2018 between Viet Duc University Hospital and Kitahara Group in the presence of the Prime Minister of Vietnam and Japan, with the consent and direction from Minister of Health, on the morning of April 17, Viet Duc University Hospital held an opening ceremony to launch the Viet Duc – Kitahara high-quality rehabilitation room and to sign a cooperation agreement on substance rehabilitation high quality at Viet Duc University Hospital 1.
Attending the ceremony, on the side of Ministry of Health, there were Mr. Nguyen Manh Cuong – Deputy Director of International Cooperation Department; Ms. Vu Ha Thu –in charge of cooperation with Japan, International Cooperation Department. For Ha Noi Planning and Investment Department, there were Ms. Nguyen Thu Ha – Deputy Head of Foreign Economic Relations Department. On the side of Japanese Embassy, Mr. Umeda Kunio – Japanese Ambassador to Vietnam, Mr. Momoi Ryusuke – First Secretary of the Japanese Embassy in Vietnam. On the side of Viet Duc University Hospital, there was Prof. Tran Binh Giang – Hospital Director. From Kitahara Group, Mr. Shigemi Kitahara – Kitahra Group President, Ms. Hamasaki Chika – Director of Kitahara International Health Strategy Co., Ltd.
At the opening ceremony, Prof. Tran Binh Giang – Director of Viet Duc University Hospital said: Viet Duc University Hospital is the leading medical examination, treatment and research center in Vietnam with modern equipment, curing people suffering from serious diseases, without going abroad for treatment. Until now, almost all difficult surgical techniques in the region and the world have been successfully performed by the doctors of the hospital. Prof. Tran Binh Giang thanked the leadership of Kitahara Group for facilitating and supporting highly qualified human resources and physicians of Viet Duc University Hospital to improve the quality of health care for patients.
Also, at the ceremony, Mr. Shigemi Kitahara – President of Kitahara Group emphasized that the Kitahara Group will train highly qualified human resources in rehabilitation for physicians and medical staff of Viet Duc University Hospital. At the same time, he also sent experts on-site to help Viet Duc University Hospital in this field.
Kitahara Medical Group consists of 4 member units: Kitahara Polyclinic, Kitahara Imaging Diagnosis Center, Kitahara International Hospital and Kitahara Rehabilitation Hospital. The Group is an intensive center for neurosurgery and rehabilitation due to post-operative neurological sequelae or after severe neurological diseases.
The signing of the cooperation agreement between Viet Duc University Hospital and Kitahara Group contributes to improving the profound professional capacity for the medical staff and healthcare workers of the special-ranked surgical hospital in the whole nation, provide the best patient care services.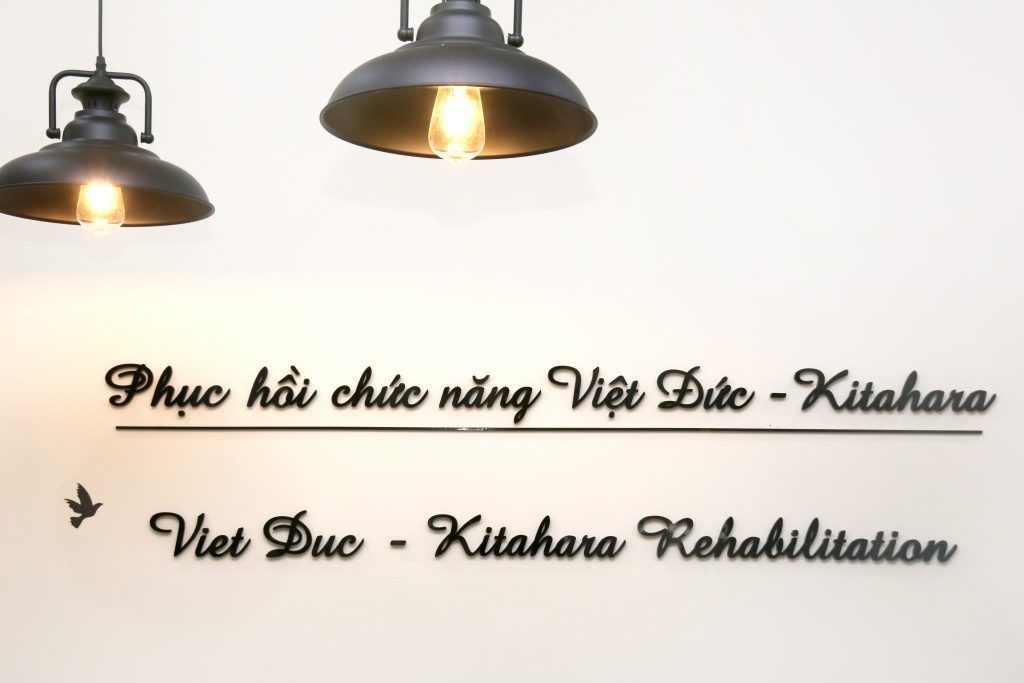 Social Work Department