Club of Parkinson's patients at Viet Duc University Hospital
08/02/2023 15:08
Parkinson is the most common neurodegenerative disease after Alzheimer with 2% of the world population, usually over 65 years old, and the disease tends to be younger. The disease progresses over many years. The most characteristic manifestations are motor signs: slow movements, tremors at rest, postural instability, and later stages of cognitive disturbances. To build the good relationship between patients and doctors, creating an opportunity for patients to interact with, the Parkinson's Club of Viet Duc University Hospital was established and put into operation effectively starting since 2017.
Recently, Viet Duc University  Hospital held an activity  "Accompanying Parkinson's patients". Attending this event, there were Dr. Nguyen Anh Tuan, MD, PhD – Head of Neurology and Neuro Intensive care;  Dr. Tran Dinh Van, MSc- Department of Neurosurgery one with medical staff and patients of the Parkinson club to join hybrid meeting.
At the meeting, patients and their families got useful information by experts such as daily exercises, rehabilitation for Parkinsonian patients. In particular, the principle of treatment is to combine internal medical with surgery, psychotherapy, rehabilitation to prevent the progression of motor diseases by methods and techniques: Increasing respiratory function, endurance; Maintain, increase postural control, improve mobility; Reduce muscle spasms, prevent deformations, bad posture; Maintain joint range of motion.
The nutrition for Parkinson's patients pays much attention from patients at the meeting. Patients with Parkinson's disease should have a balanced diet of protein – sugar – fat, easily digestible foods, lots of fruits and vegetables, and drink lots of water to prevent  the constipation.
Members of Parkinson's club were joining offline meeting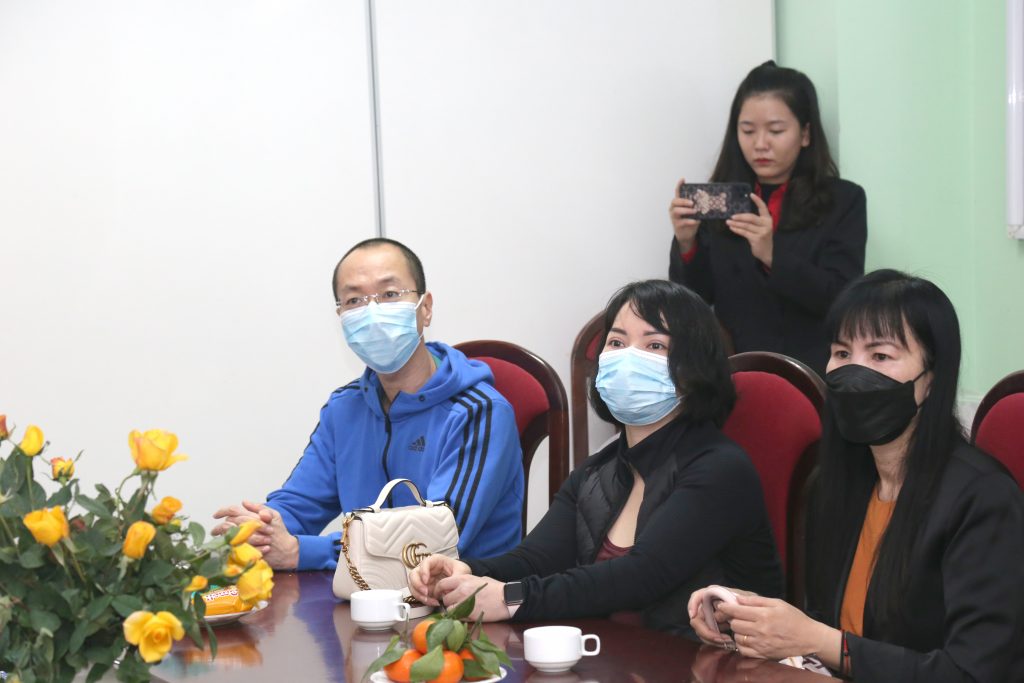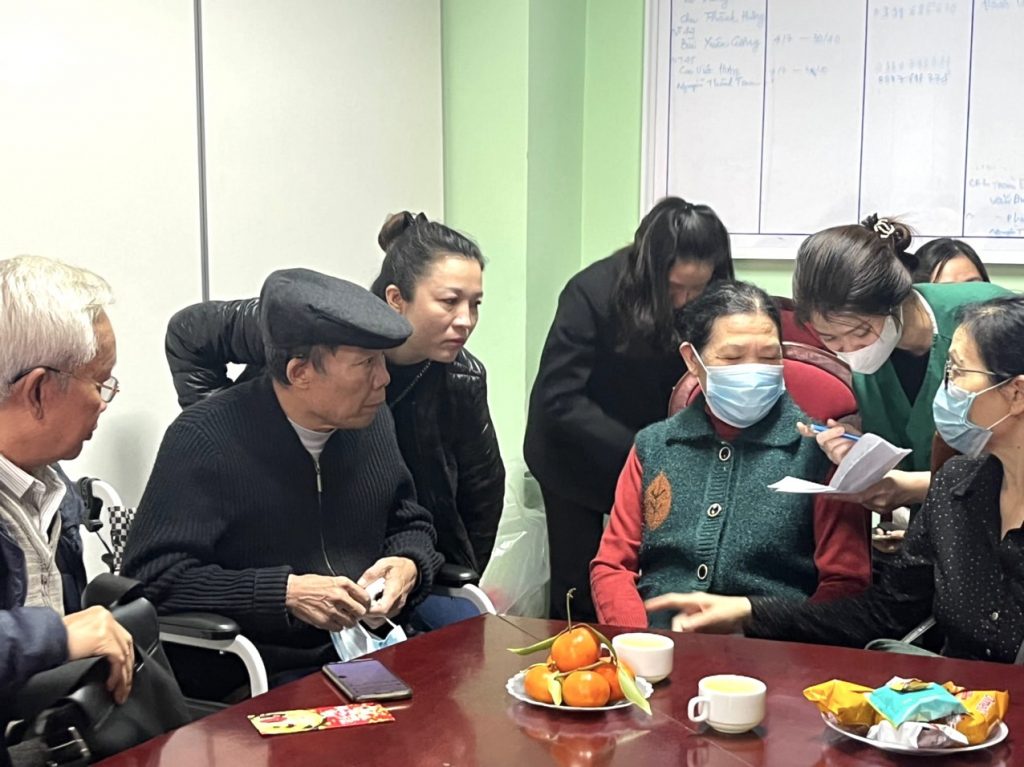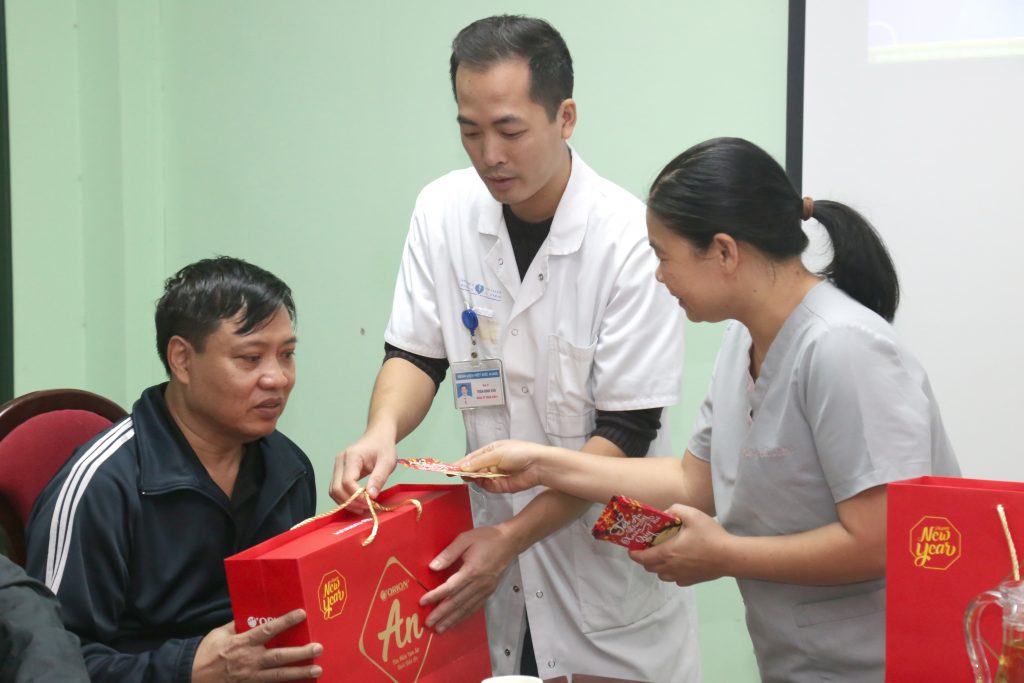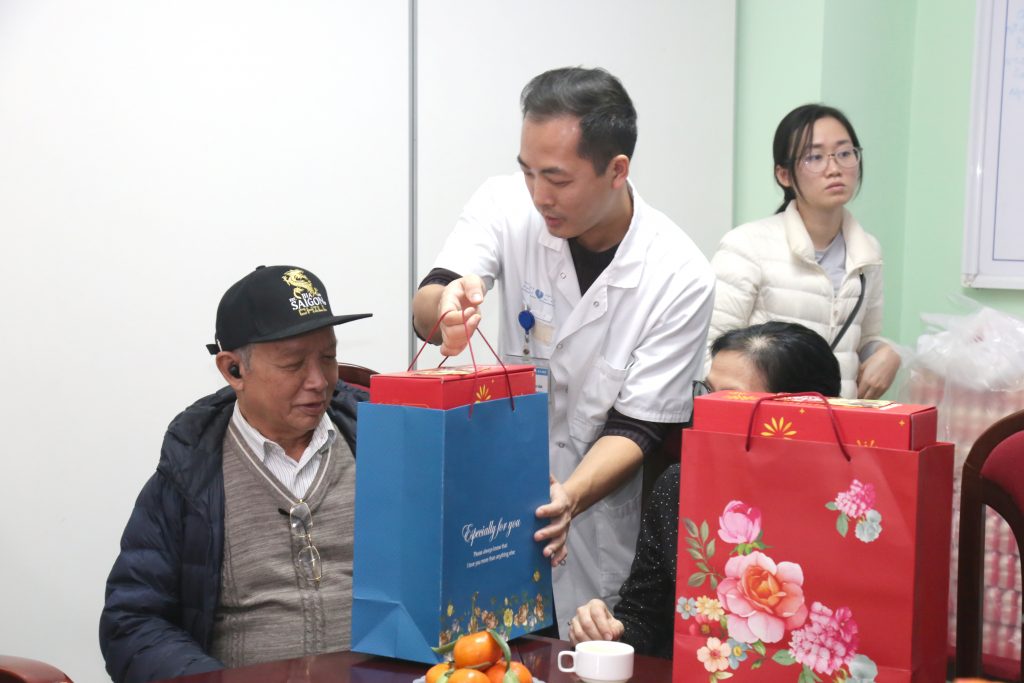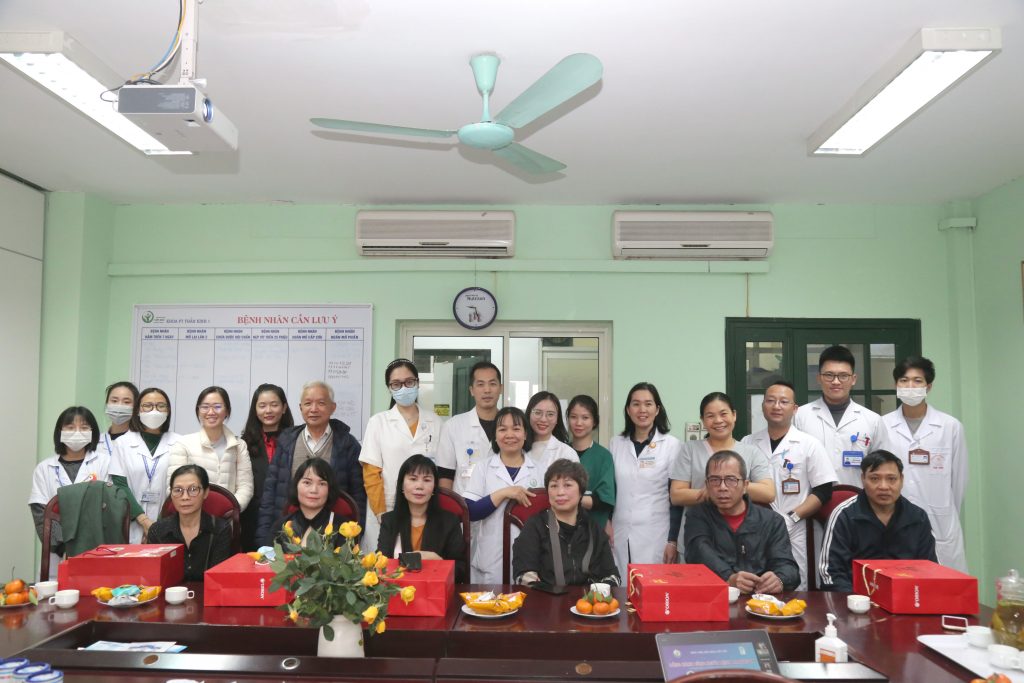 Cũng tại chương trình, người bệnh trong câu lạc bộ đã được ban chủ nhiệm dành tặng những món quà tết ý nghĩa với lời chúc một năm mới bình an và nhiều niềm vui.
At the meeting, the patients were given meaningful Tet gifts by the department's board with wishes for a peaceful and happy new year.