"Green Recycling Day": Spreading a green lifestyle to everyone
08/12/2022 09:24
In the morning of October 20, Viet Duc University Hospital held the Launching Ceremony of "Green Recycling Day" to actively respond to the campaign "Make the World Cleaner 2022" launched by the Ministry of Natural Resources and Environment.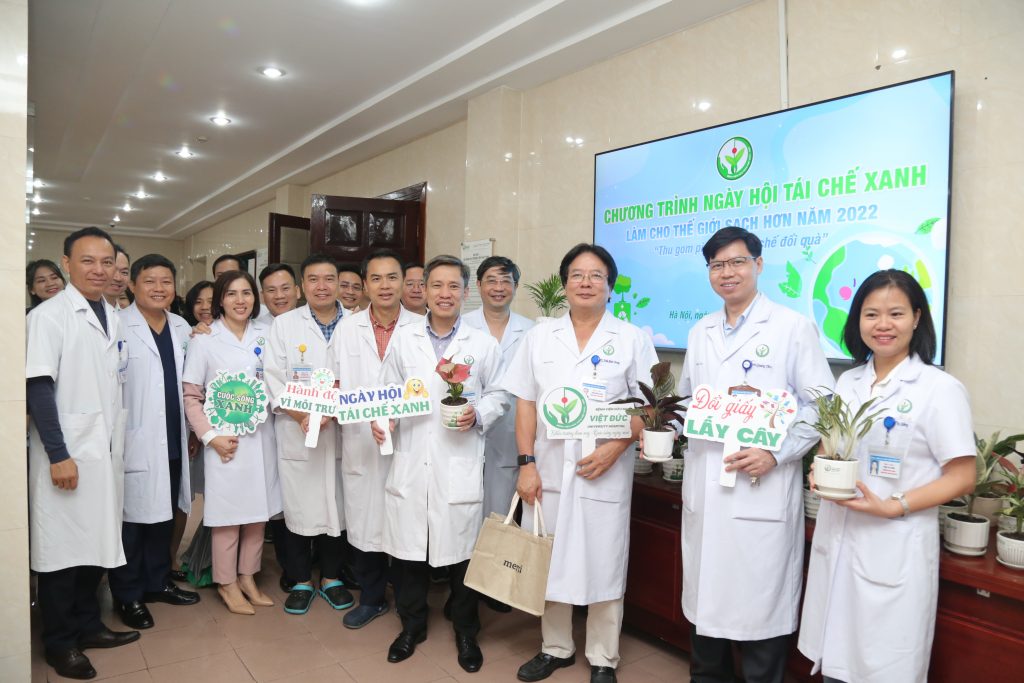 Practical activities were launched to raise awareness and responsibility to contribute to environmental protection, to build a hospital more Green – Clean – Beautiful such as motivating medical staff, patients and family members to participate to "Green Recycling Day" through activities of collecting batteries and recycling waste for getting gifts. Recyclable waste and batteries will be exchanged for recyclable and eco-friendly products such as recycling books, eco-friendly cloth bags and trees.
Motivating the company "Say no to single-use plastic bags" with specific practical actions that are meaningful for environmental protection such as: Do not buy foods and items stored in plastic bags and plastic boxes; Implement and mobilize patients and families and medical staff to implement the activity "Say no to single-use plastic bags"; Organize daily cleaning of working areas, hospital yard, and general environmental cleaning on weekends. Actively respond and participate in environmental protection activities, build a Green – Clean – Bright environment.