Nutritional care training for surgical patients according to ERAS
08/12/2022 09:47
Nutrition is an essential need for human. The nutrients provided via eating help humans to survive and thrive. For treatment, in addition to the use of medicine, nutrition always plays a very important role, having a good and reasonable diet to help the body recover faster, reduces the time of staying in hospital. Aware of that, in recent times, Viet Duc University Hospital has been interested in improving the quality of nutrition for patients. For the promotion of implementing the project "Improving Nutrition quality – Improving the quality of treatment" with high efficiency in nutritional treatment and care; Nutrition Department, Viet Duc University Hospital organized a training session on "Nutritional care for surgical patients according to ERAS".
Attending the training program were Prof. Dr. Tran Binh Giang – Director of VDUH, Dr. Do Tat Thanh – Chief of the Nutrition Department, and leaders of departments, centers, institutes, and speakers.
Speaking at the event, Prof. Dr. Tran Binh Giang – Director of the hospital affirmed: nutrition in the hospital need to be paid for attention and implemented regularly and continuously because nutrition plays an important role in health care to recovery the patients' health. Especially important at a leading surgical hospital with over 70,000 operations per year, mainly complicated surgeries, severe injuries, and multiple injuries.
The training program includes many useful scientific articles which to provide the medical staff with in-depth knowledge: The role of nutrition for surgical patients – Dr. Luu Quang Thuy, Director of the Anesthesia Surgical Intensive Care Center; Nutritional care for surgical patients according to ERAS – Dr. Do Tat Thanh, Chief of Nutrition Department and Dr.Ngo Thi Linh, MD,MSc. Department Nutrition; Guidelines for the implementation of the Nutritional Care Process according to ERAS –Dr. Pham Thi Lan Phuong, MD,MSc, Nutrition Department.
 Nutritional care for surgical patients according to ERAS which ERAS is a multimodal perioperative care pathway designed to achieve early recovery for patients undergoing major surgery to short hospital stay, reduce the rate of complications as well as the hospital costs and mortality. Around the world, ERAS has been widely applied in more than 100 hospitals and 20 countries (mainly in Europe, the United States and some countries in Asia).
The speakers and medical staff attending the training program had a lively debate.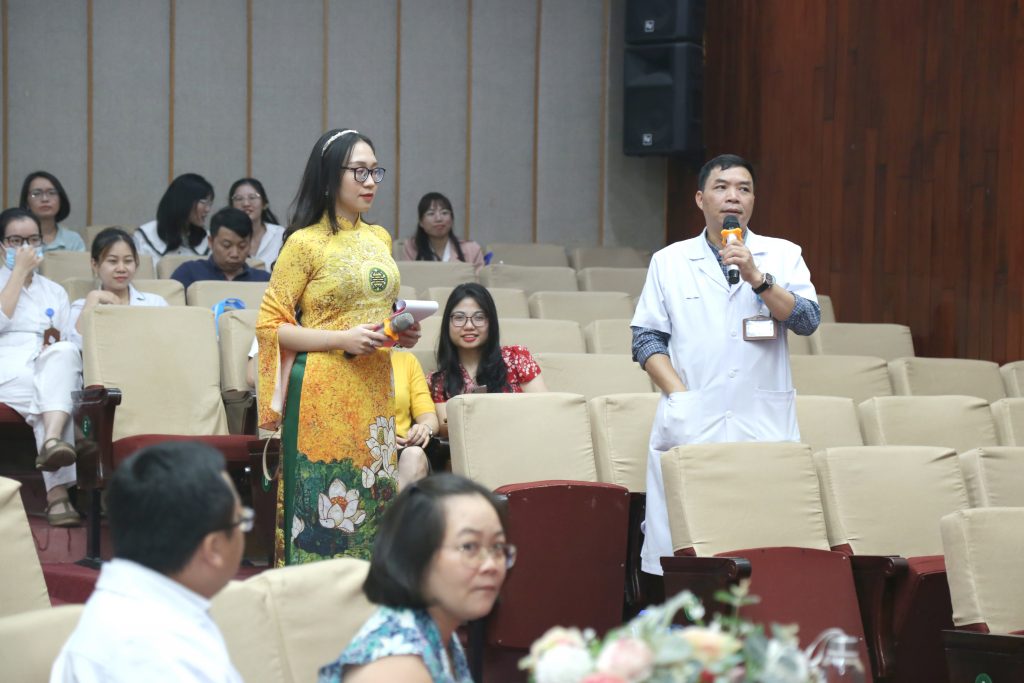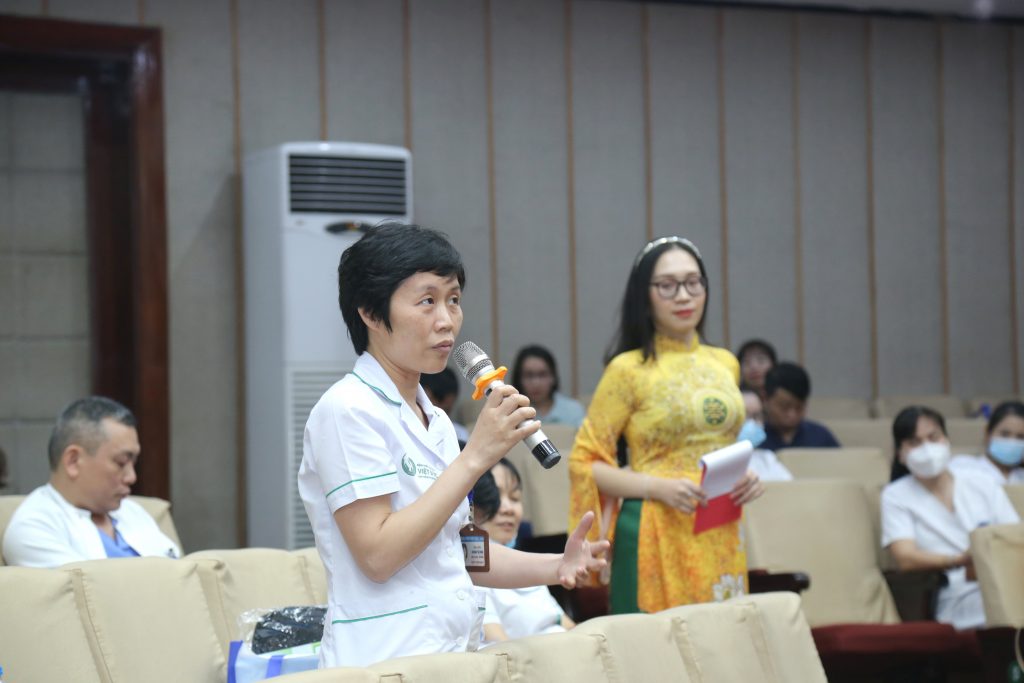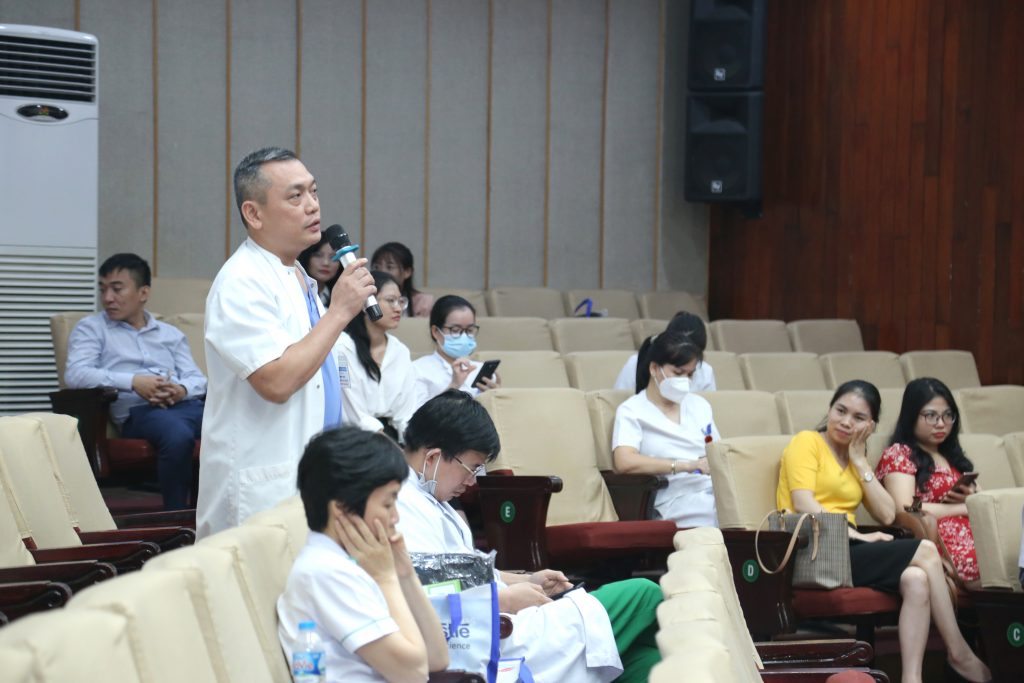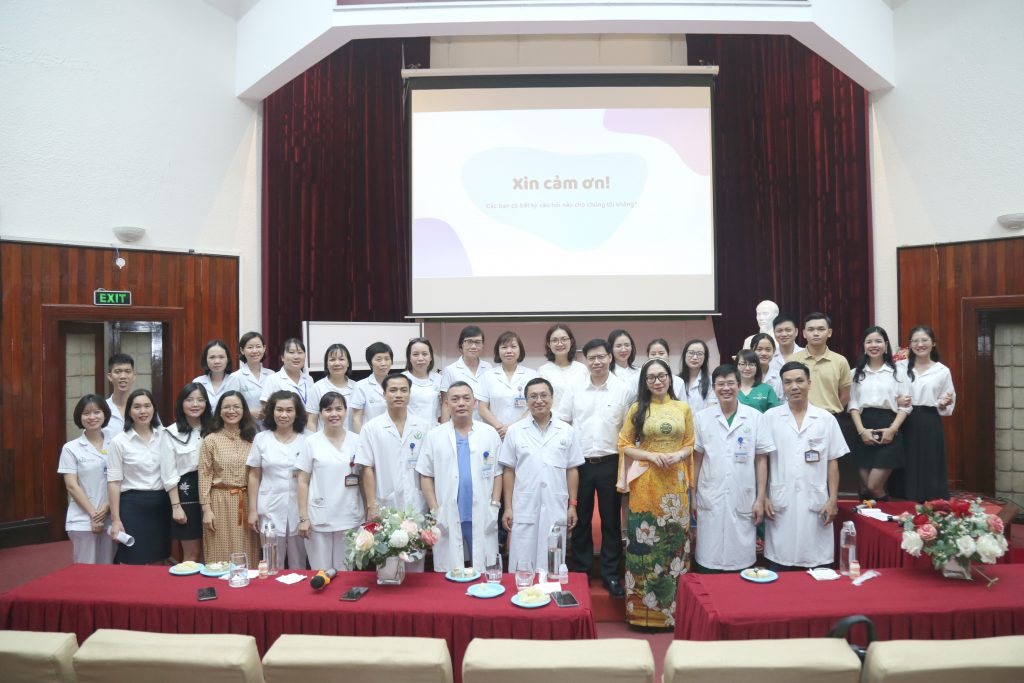 Department of Social Work