Shocking by a 6-year-old boy almost had to amputate his penis due to severe genital warts
08/12/2022 09:30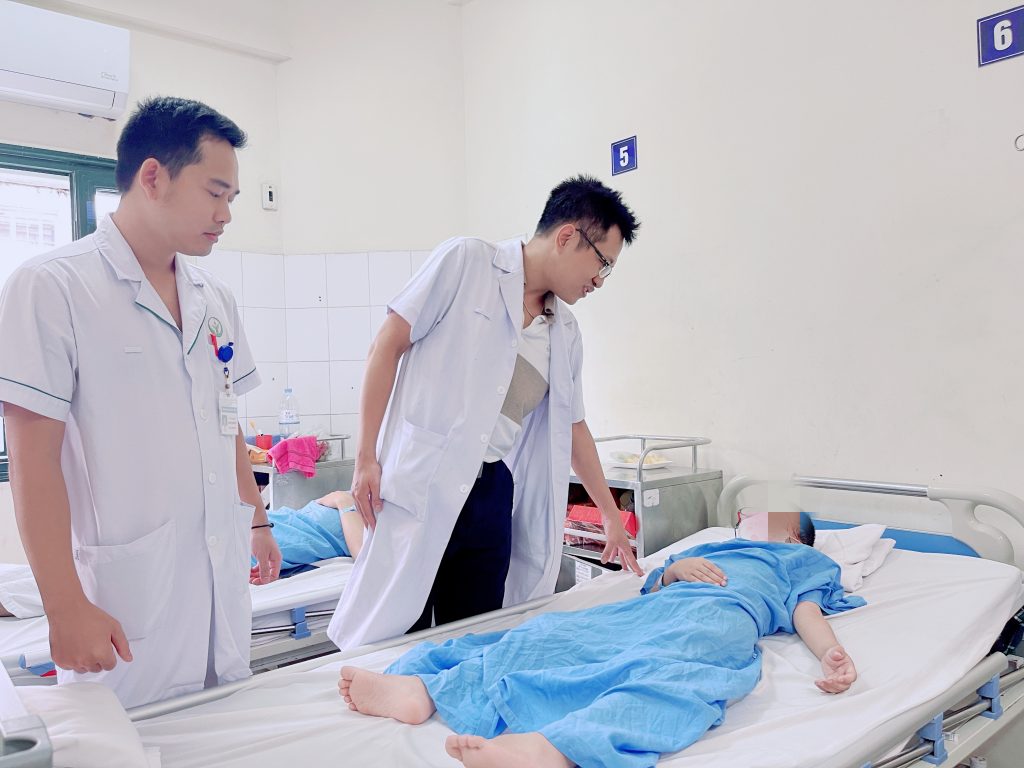 Recently, doctors of Viet Duc University Hospital have just surgically removed warts on penis of  a 6-year-old child from Thanh Hoa province, helping the patient to avoid the risk of penile amputation.
About that case, Dr. Nguyen Duy Khanh – MD, MSc, Andrology Center, Viet Duc University Hospital said the baby is in first grade of school, lives with his grandparents, and having hard living condition, has been discovered warts on the penis. The source of the infection is unknown for 4 months. I burned the wart once in the locality but to no avail. When he went to Viet Duc University Hospital for examination, warts had spread to the glans penis and urinary opening, making it difficult to urinate. 
Immediately, the doctors of the Andrology Center, Viet Duc University Hospital have removed the entire penile warts, shaped the urethra, and shaped the glans penis. Microbiological examination: positive for HPV type 11, histology of severe dysplasia. Currently, the patient continues to be monitored and treated at the Andrology Center
According to Assoc. Prof. Dr. Nguyen Quang – MD, PhD, Director of Andrology Center, Viet Duc University Hospital, Chairman of the Vietnam Societty of Sexual Medicine – VSSM: HPV lesions at a young age are likely to progress rapidly due to resistance in young children. The weakened factor added to poor hygiene care for the foreskin is superinfected with many different types of bacteria. With HPV lesions currently having no specific treatment, treatment has a recurrence rate with all treatment methods.
Children suffering from genital warts, if well treated, will have little effect on fertility as well as future sexual relations. However, if not treated promptly and properly, the disease is easily to recur, and can even progress to cancer and loss of fertility later on. Therefore, doctors recommend, when seeing a child with genital warts symptoms: usually manifested by small discolored or gray warts on the genitals, the patient may also have many small boils. If they are located close to each other like a cauliflower, parents need to quickly take their children to reputable medical facilities for timely examination and treatment, to avoid unfortunate consequences.
Department of Social Work