Viet Duc University Hospital accompanies prestigious insurance companies that bring many benefits to patients.
11/01/2023 11:16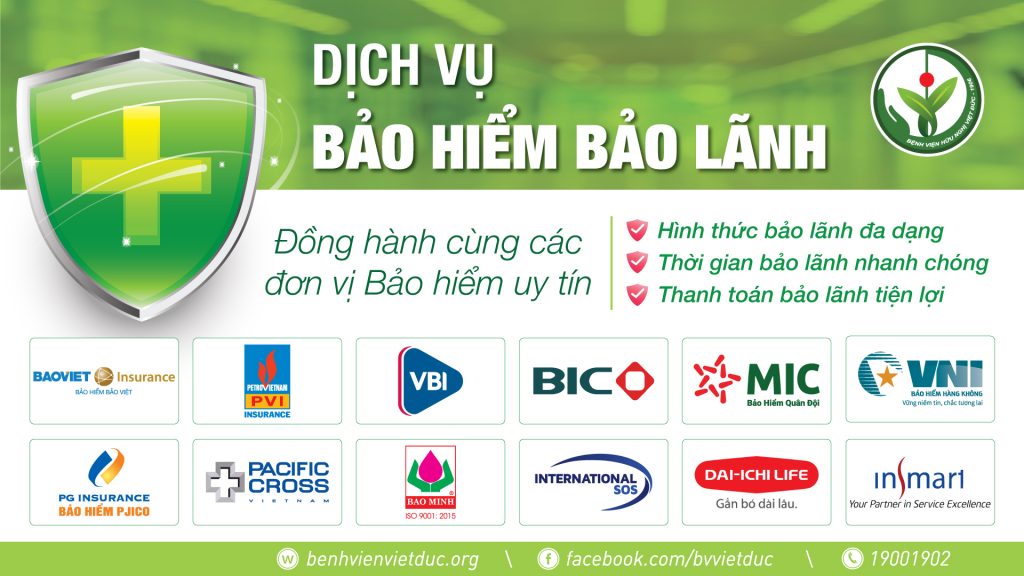 In order to provide high-quality medical services, Viet Duc University Hospital has implemented Guarantee Insurance service and cooperated with many reputable insurance companies, bringing satisfied convenient services to patients: Bao Viet Insurance Corporation; Vietnam Industry and Trade Joint Stock Commercial Bank Insurance Corporation; BIDV Insurance Corporation; PVI Insurance Corporation; Military Insurance Corporation; Aviation Insurance Joint Stock Corporation; Petrolimex Insurance Joint Stock Company; Pacific Cross Vietnam Company Limited; Bao Minh Joint Stock Corporation; Dai-Ichi Vietnam Life Insurance Company Limited; Insmart Co., Ltd; Branch of International SOS Vietnam Co., Ltd
Guarantee Insurance service has variety of forms, including inpatient and outpatient, in which outpatient care is guaranteed at the on-demand examination area and hospital service at different departments.
The fast and convenient process of receiving guarantees and payment not only reduces waiting time, but also improves information security as well as avoids loss of records. By deploying insurance services at the hospital, patients will be supported by the insurance company to pay all actual costs incurred depending on the program selected by the patient including tests, costs of high-quality treatment, drugs according to regulations of the Ministry of Health and the list of drugs that the social insurance does not cover.
Guarantee Insurance deployed at Viet Duc University Hospital will help patients to  trust and choose the best medical and healthcare service experiences in Vietnam.