Sentimental 0 dong trips bring patients back to their hometown to reunite with families
14/08/2023 10:38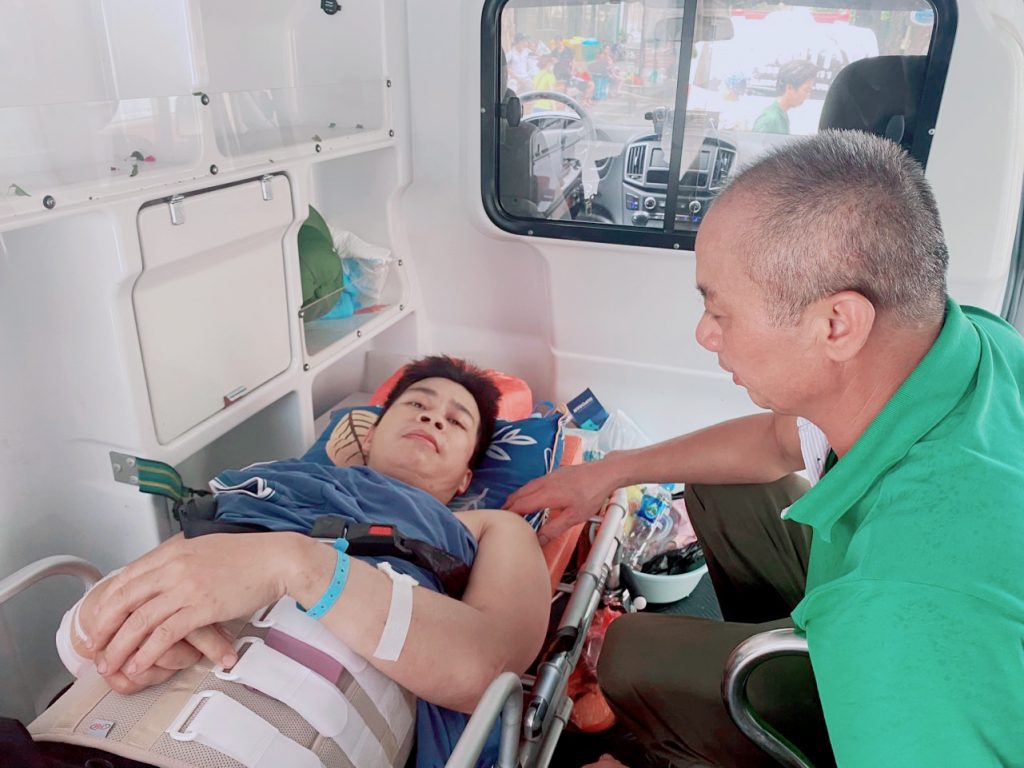 With the spirit of "good leaves protect torn leaves", "love other like yourself", the 0 dong trips by Viet Duc University Hospital cooperates with sponsors bring poor patients back to reunite with families after hard days of hospitalization became a spiritual fulcrum for hundreds of patients with difficult circumstances.
For drivers, each charity journey has stories, unforgettable impressions but the most happiest is safe on every road brings patients to reunite with families and spreads good deeds in life.
On the journey to share loves, in the past years, Viet Duc University Hospital is excited to receive much companions of many philanthropists, benefactors together organized many charity activities like charity medical examiniation, provide free meals, benevolent porridge pot, arranged hundreds of 0 dong trips bring poor patients back to hometown for free. Viet Duc University Hosptial sincerely gratitute for joined hands, accompanied by philanthropists and benefactors.
For all kind hearts, please contact:
Social Works Department – Viet Duc University Hospital, R. 246 – C3 building
Tel: 024.32668625, ext – 585
Viet Duc University Hospital charity donation account:
Beneficiary: Benh vien Huu nghi Viet Duc
Account number (VND): 12210002100700
At Bank for Investment and Development of Vietnam (BIDV)
Content: Ung ho benh nhan hoan canh kho khan