Viet Duc University hospital cooperates with the youth union of the ministry of health and many large hospitals to organize free medical examination, and offered medicines, meaningful gifts to people in remote areas in Hoa Binh province
23/08/2023 09:07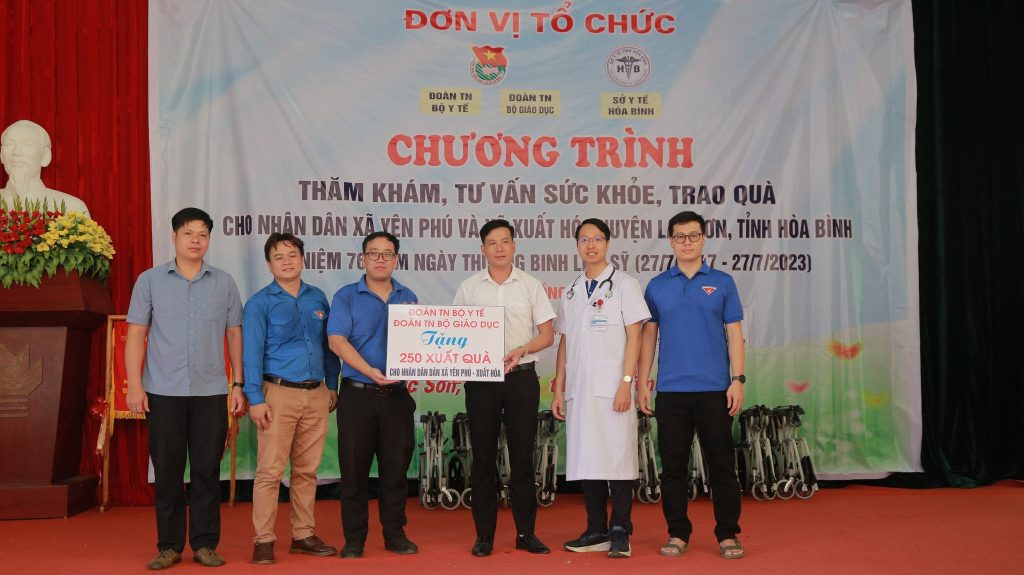 On the occasion of the 76th anniversary of Vietnamese War Invalids and Martyrs' Day (July 27, 1947 – July 27, 2023) and the tradition of "remember the water source when drinking ", "the leaves protect tattered ones ", on 15 July , Viet Duc University Hospital has coordinated with the Youth Union of the Ministry of Health and doctors from Bach Mai Hospital as well as Central E Hospital, and Central Hospital of Traditional Medicine in organizing the health examination and consultation, and offered hundreds of gifts to students and people, especially for those have contributed to the revolution, policy families, poor households, and disadvantaged families in Yen Phu and Xuat Hoa commune, Lac Son district, Hoa Binh province.
At the program, the doctors and nurses directly have examined and gave the treatment advice for nearly 200 people. In addition, doctors have also advised and guided them the knowledge and skills to prevent for some common diseases, bone and joint problems, high blood pressure, etc., thereby helping people improve their awareness in taking care of themselves and their family. At the end of the event, the people there have been given free medicines and meaningful gifts.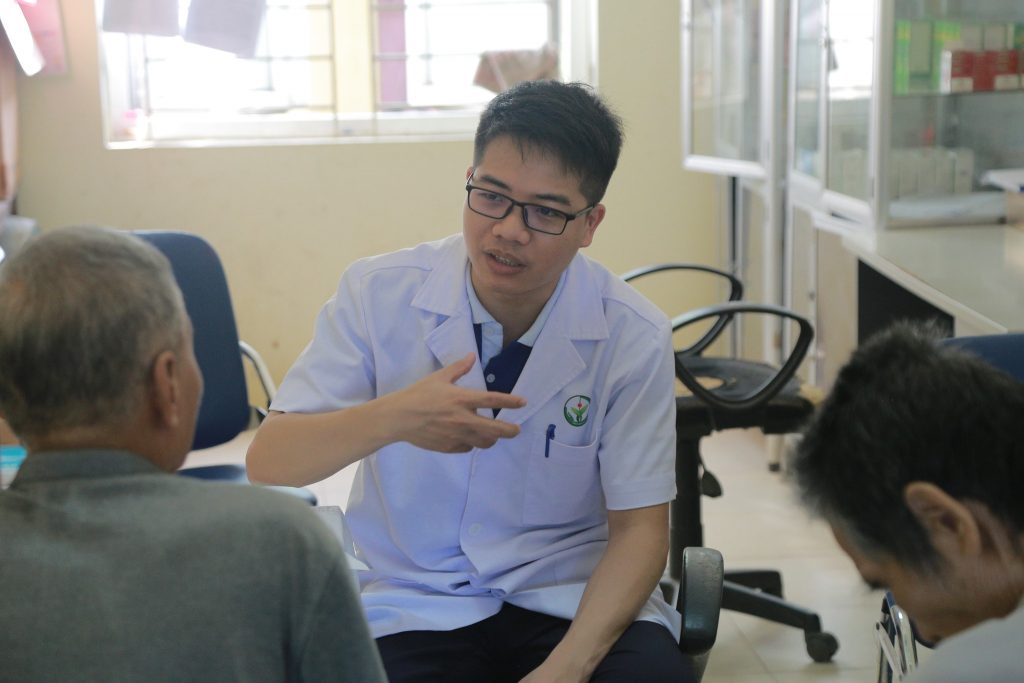 During this charity trip, the Youth Union of the Ministry of Health collaborated with the Youth Union of the Ministry of Education and Training and the Department of Health of Hoa Binh have offered many meaningful and practical gifts to people and students with difficult circumstances.
The free examination program is a meaningful social activity organized by the Youth Union of Viet Duc University Hospital in collaboration with the Youth Union of the Ministry of Health and many major hospitals to promote the spirit of volunteering for community health and share difficulties and costs of treatment with people. The program also gained positive effects, contributing to taking care of people's health, especially the disadvantaged people in re mote areas, and received the enthusiastic support of local people.